Enter your email address for your free download outlining:
A Randomised Control Trial Exploring the Effectiveness of Specialist Seating Provision on Health & Wellbeing.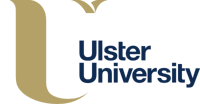 *These results should not be interpreted as a predictor or guarantee of future clinical outcomes with different patients. Clinicians must employ correct decision making, undertake proper assessments, education, comply with local regulations and ensure correct use of equipment. The resulting report from this randomized control trial shows that the study consisted of 38 participants from 3 nursing home settings, who were randomly assigned to control and intervention groups using computer-generated numbers. The study reported a reduction in pressure ulcers, which has been calculated from the reduction in pressure ulcers/pressure injuries/skin redness in the intervention group. The control group of the study experienced an increase in pressure ulcers during this period. As a pilot study of a specific nature, it was not blinded. The measurement of pressure ulcers was observational and the analysis of the results included various forms, not including statistical analysis. The study has been reviewed and presented at over 30 academic conferences in 3 continents and is pending publication in a respected peer-reviewed journal.