Hello, I'm Martina Tierney,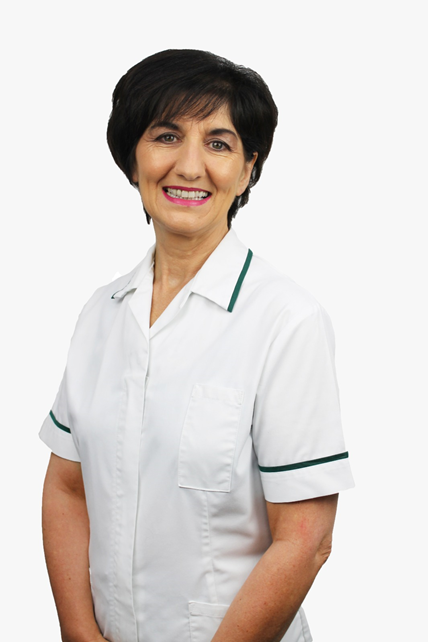 Occupational Therapist, Author, Educator and Clinical Director of Seating Matters.
Throughout my 30 year career, I have worked in acute and community care, nursing homes and rehab, specializing in clinical seating provision. During my time working with patients, I discovered the profound effects unsafe seating could have on patient outcomes and struggled to find chairs which met their clinical and functional needs.
After outlining the different features my patients required, including pressure care and easy adjustability, I set the goal to change the world of healthcare seating, by designing therapeutic chairs that would meet needs of bed-bound and low mobility patients.
Why Seating Matters
It is sometimes hard for an able bodied person to understand what it feels like to be sitting for long periods of time and how this affects your life when not in a proper chair. An able bodied person can easily and unconsciously re-adjust their position before getting too uncomfortable.
As a comparison, think of the discomfort of sitting on a long haul flight. You will get up and walk around to reduce any pain. This shows that a standard chair is not suitable for long term sitting.
Now imagine doing a long haul flight every single day of your life. That is what some people are going through every day in their own homes, hospitals or care facilities and many haven't got the ability to change their own position.
That is why getting the right chair for the right person is so important.
Seating Matters began when my husband, James, an Engineer, began designing custom chairs to meet the needs of my individual patients. Our passion was to solve seating problems to support other clinicians who were experiencing the same challenges as myself and families.
Our 3 sons, Jonathan, Ryan and Martin could see that there was a need for these chairs globally and that other patients could massively benefit, not just my own.
At Seating Matters the patient is at the heart of every decision.
We have created a culture of continuous improvement, meaning that our products and services are continually enhanced to provide the best service and help as many people in need around the world as possible.
Even today, too many people continue to endure contact pain because of poor posture and unsafe seating. Too many patients are suffering a reduced quality of life from avoidable pressure injuries and far too much money is being spent by health services worldwide on reacting to these problems after it is too late.
Clinical, functional seating can solve these problems.
To change the world of healthcare seating, we are increasing the knowledge available and sharing it freely with you to improve patient care and encourage evidence based practice.
-Martina Tierney, OT